Blind Box Random Mystery Cross Stitch Kits Gift Box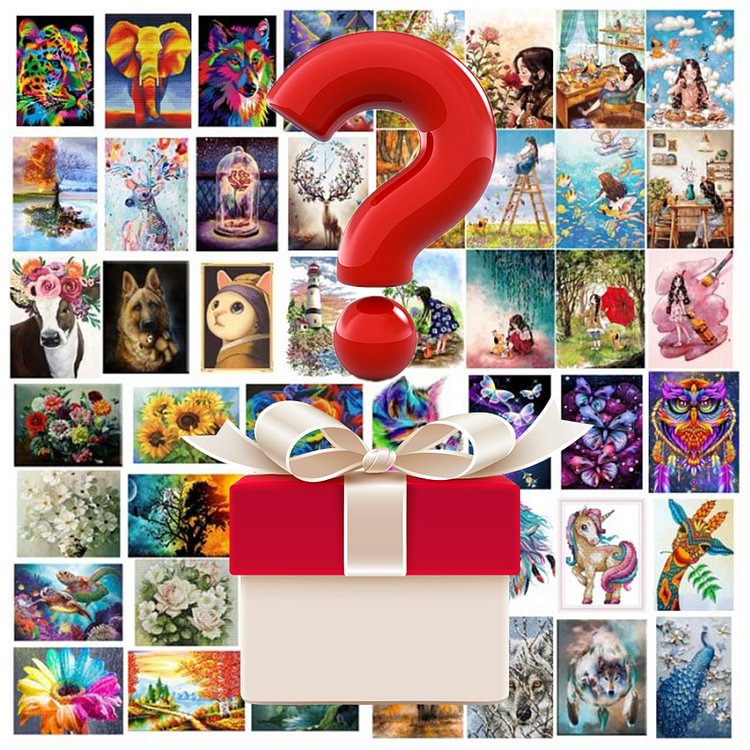 Blind Box Random Mystery Cross Stitch Kits Gift Box
SUPRISE!!
There are too many Cross Stitch styles and patterns, don't know how to choose?
Want to give a gift to a friend, don't know which one is suitable?
MEET YOUR NEW HOBBY, starting from the first Cross Stitch box!!
【UNKNOWN GIFT】 You may receive a Cross Stitch with any pattern, it may be a starry sky, the sun, a beach, a lighthouse, a sunflower, a flower, or a turtle, or even a portrait of a woman in exotica. There will always be a Cross Stitch that will attract your heart.
【ARE YOU LUCKY?】The Cross Stitch in our blind boxes are all individually packaged. The pattern is randomly selected, and its size is also random, but it is usually 20x30cm/35x35cm/30x30cm. Of course, if you are lucky, you may receive a larger size 40x50cm/40x40cm/50x50cm.
【LIFE NEEDS SURPRISES】When our life is boring, we need some mysteries and some surprises. At this time, a mysterious blind box Cross Stitch is the best gift for yourself.
【HIGH CLEAR PRINTING CANVAS】 A guide graphic composed of different numbers and symbols, tells you where to draw the grid and which color line should be used. The natural ecological cotton used is soft, colorful and durable, making your Cross Stitch silky, vivid and long lasting.
【DIY LIFE EDUCATIONAL AND RELAXING YOURSELF】 DIY Cross Stitch can experience a sense of achievement, learn to reduce stress, emotional adjustment, enhance self-confidence and perseverance cultivate patience, the elderly and children are suitable. Finishing a DIY Cross Stitch is a process of constantly adjust yourself and share happy time with your family or friends. It will be improved to an educational parent-child cooperation when you complete this Cross Stitch with your child.